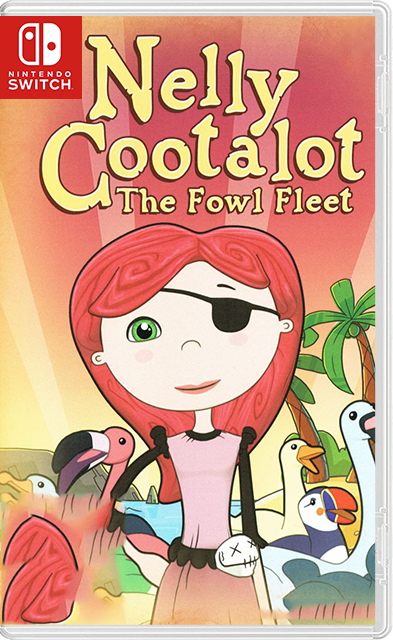 Year of release: 2019, July
Genre: Adventure
Developer: Alasdair Beckett-King
Publisher: Application Systems Heidelberg
Image format: NSP NSZ
Game Version: 1.0.3
Interface Language: English [RUS]
Voice: English
Performance checked: Yes (at 8.1.0,
Atmosphere
0.9.2)
Multiplayer: no
Age Rating: 6+
---
Description: "Perhaps in rare cases, when the struggle for a just cause forces to become a pirate, piracy can be a right thing."
The main character "Nelly Kutalut: Bird's Fleet" is a real Guybrush Threepwood in a skirt! Let Nellie be far from the title of one of the best characters of computer games, she is trying very hard.
According to the plot of the game, we go in search of the treasures of the Seven Seas, which are also hunted by the longtime opponent of the heroine Baron Baron As is customary under the laws of the genre, in addition to the main task, we still have to complete many less important ones in order to get to the desired goal. In addition, the cunning pirate hypnotized a whole armada of birds, which should help him cope with the legendary guards of the 70th level!