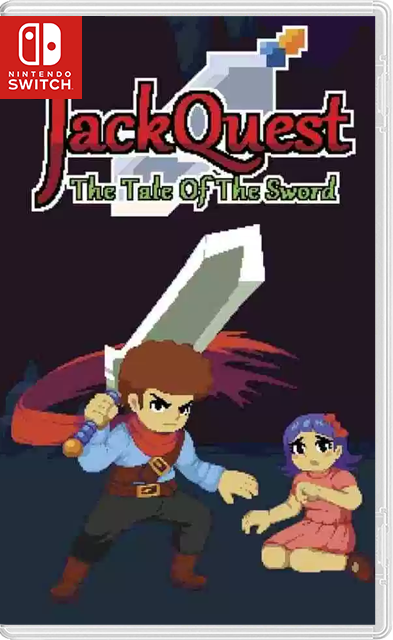 Release year: 2019, January
Genre: Platformer
Developer: Blowfish Studios
Publisher: Blowfish Studios
Image Format: NSP
Game Version: 1.0.1.0
Language: Russian, English [RUS / ENG / Multi 7]
Voice acting: not voiced
Performance verified: Yes (at 6.2.0,
Atmosphere
0.9.3)
Multiplayer: no
Description: One night, young Jack and the beautiful Nara go for a walk in the woods, but the evil hero Org Korg kidnaps the hero's lover. Jack rushes to save the girl and ends up in Korg's underground lair. There he finds an unusual blade, which suddenly becomes his ally.
In JackQuest, players have to explore the Korg cloister, which lies in deep caves, solve spatial puzzles, and fight enemies, including powerful bosses.
At traders located at important points you will find many useful improvements and enhancements. Spend coins wisely: it's better to save money and buy items that are more expensive, which can later save your life. Find powerful weapons and equipment like swords, bow with arrows and jump boots. Learn special skills: jump from walls, move at lightning speed and use the power of magic crystals for a devastating mill blow!…